CURRENT EXHIBITS
Now – December 2, 2017 – Palaces for the People: Guastavino and America's Great Public Spaces

From 1882 to 1943, in 31 states and 6 countries, Rafael Guastavino and his son created more than 600 unique tile domes and vaultings that met his criteria of health, safety, and beauty. This exhibition is about his life and works that opened to great acclaim in Boston, moved to Washington, D. C., and New York City, and will open in the celebrated little town of Black Mountain, North Carolina, location of Guastavino's former estate.
Ongoing – Pathways from the Past: The Swannanoa Valley through Time

The Swannanoa Valley has been a pathway for animals and humans for more than 12,000 years as they crossed the Blue Ridge over the Catawba River headwaters or through the Swannanoa Gap. It was one of the main routes taken by frontiersmen and pioneers making their way west. Our permanent exhibit follows these pathways through time as it winds through our second floor gallery.
UPCOMING EXHIBITS
Opening Spring 2018 – Hands on History, a permanent part of our Pathways exhibit.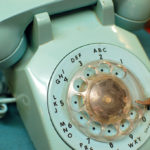 Bring the kids to experience history in an hands-on way. Type on a typewriter, dial home on a rotary phone, and listen to "The Lone Ranger" on a vintage Philco radio.

April 2018 – Black Mountain College & Black Mountain: An Uneasy Relationship

We will mount a major exhibit focused on interactions between Black Mountain College and the surrounding community in our main gallery. The exhibit will feature elements from an exhibit that will be mounted this fall at the Turchin Center for Visual Arts in Boone, North Carolina, including a digital timeline and two geodesic domes. Also on display will be objects from the museum's collection as well as objects on loan from other private collections. The exhibit will run through December 2018.

ONLINE EXHIBITS
A Timeline of Women's History in the Swannanoa Valley

Women of every description have inhabited the Swannanoa Valley since the Cherokee claimed this land as hunting ground. In March, we celebrate Women's History Month and take the opportunity to especially tell the stories of the women who shaped the history of our Valley as we know it today. Follow along to learn more about just a few of the amazing women who made their mark on the Swannanoa Valley.
PAST EXHIBITS
Fall 2016 – Edward L. DuPuy's Artisans of the Appalachians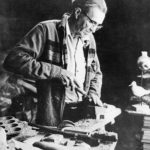 From the 1950s until the 1980s, Ed DuPuy made a living photographing  special events, real estate, and commercial subjects, but he would also capture everyday life and landscapes around Black Mountain out of pure interest. He taught classes at Black Mountain College, was a dedicated member of the Southern Highland Craft Guild, and published a book, Artisans of the Appalachians, about regional craftsmakers. Never before seen photographs of the artisans featured in the publication are exhibited here.
Spring 2014 – Moonshine in the Mountains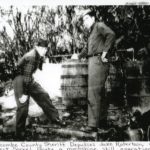 Contrary to the stereotype of the lazy, drunken moonshiner, many supported their families and community by paying taxes, mortgage, and store bills – even starting businesses – from the revenue their liquor produced. Bootleggers in the 1930s, '40s, and '50s took to racing cars packed with moonshine through the night to avoid local police. Their mechanical skills developed as they learned to increase the horsepower of their vehicles to outrun the authorities. This created a culture of car lovers in the US that eventually grew into the popular NASCAR racing series.