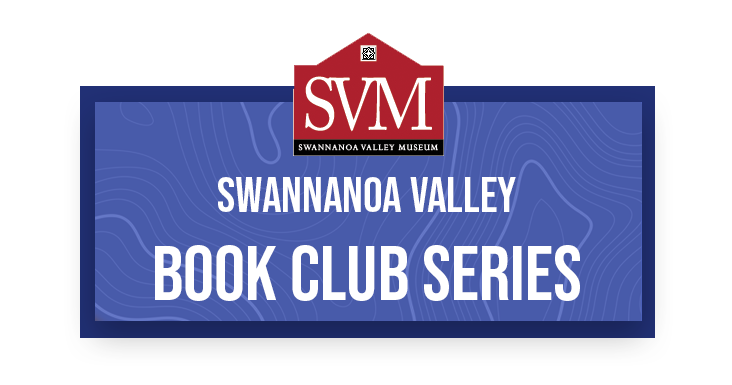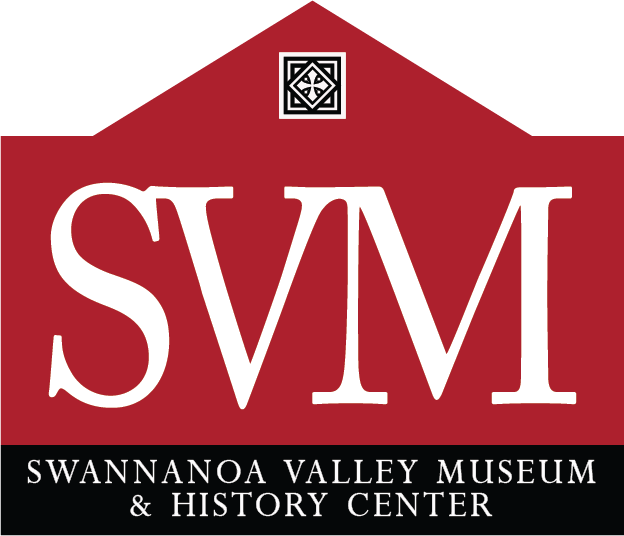 THIS SERIES HAS CONCLUDED FOR 2023. PLEASE CHECK BACK LATER FOR 2024 BOOKS AND DATES.
This series, in collaboration with the Black Mountain Public Library of Buncombe County, explores novels, poetry and historic nonfiction focused on Appalachian experiences and Swannanoa Valley history through discussions and visits from regional authors.
When & Where: Book club events take place once a month on Thursday mornings, April thru August at the Education Room of the Black Mountain Public Library (105 N. Dougherty Street). A book club discussion takes place from 10:00-10:30am, followed by a short break. The author then conducts a reading and takes questions from 11:00am to noon.
Cost: Swannanoa Valley Book Club Series events are FREE to the public, but registration is required for all events, and donations are encouraged!
Accessing Books: The Black Mountain Public Library will order and hold SVM Book Club books ahead of time for check out by book club members. Some books are available for purchase through the Swannanoa Valley Museum, and others are available at a discount through local bookstore Sassafras-on-Sutton. Scroll down for more details.
2023 Past Events
April 20th: Appalachian Book of the Dead, with author Dale Neal
A psychopathic killer disappears into the mountains and haunts the troubled residents. After the murderous Angel Jones escapes from a prison work crew, he mysteriously vanishes deep into the North Carolina woods forcing newcomers Cal and Joy McAlister to deal with his macabre presence lingering in the secluded forest. Burdened with grief, guilt, and unfilled dreams, Cal and Joy are joined by an oddball handyman and a young detoxing neighbor as they grapple with the enigma of Angel's menacing specter. Each of them brings their private ghosts to live and gives their worst fears flesh. This Southern Gothic tale blends ancient metaphysics with tantalizing thrills to make readers keenly aware of the wonders and woes of the world.
This book is available to order at a 20% discount from Black Mountain book store Sassafras-on-Sutton. Let SoS staff know that you are ordering the book for the Swannanoa Valley book club.
May 11th: Hoedowns, Reels, and Frolics: Roots and Branches of Southern Appalachian Dance with author Phil Jamison
From the Publisher: In Hoedowns, Reels, and Frolics, old-time musician and flatfoot dancer Phil Jamison journeys into the past and surveys the present to tell the story behind the square dances, step dances, reels, and other forms of dance practiced in southern Appalachia. He argues that these distinctive folk dances are not the unaltered jigs and reels of the early British settlers, but hybrids that developed over time by adopting and incorporating elements from other popular forms. He traces the forms from their European, African American, and Native American roots to the modern day. From the Shoo-fly Swing to the Virginia Reel, Hoedowns, Reels, and Frolics reinterprets an essential aspect of Appalachian culture.
June 22nd: George Masa's Wild Vision: A Japanese Immigrant Imagines Western North Carolina with author Brent Martin
From the publisher:
"George Masa's Wild Vision recounts the incredible, overlooked life of the photographer George Masa.

Self-taught photographer George Masa (born Masahara Iizuka in Osaka, Japan), arrived in Asheville, North Carolina at the turn of the twentieth century amid a period of great transition in the southern Appalachians.
Masa's photographs from the 1920s and early 1930s are stunning windows into an era where railroads hauled out the remaining old-growth timber with impunity, new roads were blasted into hillsides, and an activist community emerged to fight for a new national park. Masa began photographing the nearby mountains and helping to map the Appalachian Trail, capturing this transition like no other photographer of his time. His images, along with his knowledge of the landscape, became a critical piece of the argument for the Great Smoky Mountains National Park, compelling John D. Rockefeller to donate $5 million for initial land purchases. Despite being hailed as the "Ansel Adams of the Smokies," Masa died destitute and unknown in 1933.
In George Masa's Wild Vision: A Japanese Immigrant Imagines Western North Carolina, poet and environmental organizer Brent Martin explores the locations Masa visited, using first-person narratives to contrast, lament, and exalt the condition of the landscape the photographer so loved and worked to interpret and protect. The book includes seventy-five of Masa's photographs, accompanied by Martin's reflections on Masa's life and work."
This book is available to order at a 20% discount from Black Mountain book store Sassafras-on-Sutton. Let SoS staff know that you are ordering the book for the Swannanoa Valley book club.
July 20th: Escaping Yesterday: Book One in Freedom's Edge Trilogy with author Jill LaForge Jones
The Freedom's Edge trilogy tells a story of America's War for Independence in the South: the people who fought and won, and those who fought and lost. Escaping Yesterday is Book One of the trilogy.
Fiona Cassidy, a fourteen-year-old Irish immigrant, arrives in the American South in 1750, indentured to a wealthy plantation owner in Charlestown, South Carolina. Will Gordon, a survivor of the infamous Battle of Culloden in Scotland's Highlands, makes his way to the New World arriving by ship into the port of Wilmington, North Carolina. Together, they are thrust directly into the struggle for American independence, specifically into the Southern conflicts. They encounter Cherokee Indians and Catawba Indians as well as the British and Tories as they make their lives in the Southern Appalachians. She brings with her the Irish fiddle music that has become an Appalachian music tradition.
Freedom's Edge is a saga of strength and courage as Fiona and Will and their families encounter the complex and often horrifying reality of life on the early frontier of the Carolinas. It explores both sides of the conflicts between settlers and natives, between Tories and Patriots, even between neighbors. It is a Southern tale of the fight for American independence not often told by historians.
This book is available to order at a 20% discount from Black Mountain book store Sassafras-on-Sutton. Let SoS staff know that you are ordering the book for the Swannanoa Valley book club.
August 10th: Rosie's Sweat Box: Marking Time Till Home by David Rozzell
Grady Rozzell at age 19 was a B-17 pilot in the 401st Bomb Group operating out of Deenethorpe Army Air Base. On Friday, May 30, 1944, Grady and his crew made their first combat mission. Their target was an airplane factory in Oschersleben, Germany. Highlights from his diary tell this story. This is his first diary entry: "10:26 . . . Over to the left front, a patch of sky is literally filled with black crust; that's flack, my first sight of the dreaded flack I've heard so much about. 11:30 . . . We've just been attacked by enemy fighters. Those babies came within a few hundred feet of our plane and not one of my gunners shot at the fighters. Too excited to do anything but gape—and gape they did. The fighters got the ship directly behind me. I looked back in time to see the big bird go into a vertical climb and spin-off on one wing. I saw two chutes pop and stretch out their lazy canopies. There's eight more men in that plane. Off to the left and lower is a crippled B-17 trying to fight its way home. . . . There's about five fighters making swift passes at the ship, trying to knock it down. They look like vultures gathering around, ready for the kill."
This book is available to purchase for $20 at the Swannanoa Valley Museum. SVM members get a 10% discount. Stop by during our open hours (Wed-Saturday, 10am-5pm) to make your purchase.