The Swannanoa Valley Museum's Book Club meets monthly to discuss fiction and non-fiction from local and regional authors, with a focus on Appalachian experience and Swannanoa Valley history when possible. Copies of most of our selections are available through Buncombe County Public Libraries.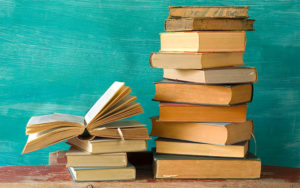 MEET
All book club discussions will take place via Zoom conference until it is safe for members to meet in person. Please see the event pages below for updates and registration.
Swannanoa Valley Museum, 223 W State St, Black Mountain. Please check our EVENT SCHEDULE for the most updated meeting location.


TIME
11:30AM – 12:30PM; Generally the 2nd Monday of each Month, dates below.

COST
Free; Open to the public
ACCESSING BOOKS: The Black Mountain Public Library will order and hold SVM Book Club books ahead of time for check out by book club members. In addition, book club members can purchase most of our 2020 books at a special discount at Black Mountain bookstore Sassafras-on-Sutton. Just let the staff know that you are an SVM Book Club member.  
2020 BOOKS 
(Check out our EVENT SCHEDULE for more information.)
WEBINAR: Monday, April 20th: Whistling Woman, by C.C. Tillery.  Guest visit by the Tillery Sisters!  E-book available online. Please RSVP on the event page to be included in the video conference.
WEBINAR Monday, May 11th : Living Stories of the Cherokee by Barbara Duncan
WEBINAR Monday, June 8th: Guests on Earth by Lee Smith
WEBINAR Monday, July 13th: Jane Hicks Gentry: A Sing Among Singers, by Betty Smith. Guest visit by Betty Smith!
WEBINAR Monday, August 10th: Blackberries, Blackberries by Crystal Wilkinson 
WEBINAR Monday, September 14th: Hotter Than a Pepper Sprout by Billy Edd Wheeler 
WEBINAR Monday, October 12th: An Indigenous People's History of the United States by Roxanne Dunbar Ortiz