WNC History Café: The Lives of the Enslaved at the Vance Birthplace Historic Site (online)
October 25, 2021 @ 10:30 am

-

11:45 am
Tucked into the Reems Creek Valley, the Vance Birthplace State Historic Site interprets life on an early 1800s mountain plantation.  Utilizing seven historic structures and an extensive artifact collection, interpreters at the site share the stories of the people who lived and worked on the land from 1795-1844.  Visitors to our site discover the stories of the eighteen men, women, and children were enslaved on the 898-acre property, as well as those of the Vances who owned the plantation.
Though often ignored within traditional plantation narratives, the histories of enslaved individuals are vital pieces of the historical puzzle. In the last 30 years, staff at the Vance Birthplace has worked to unearth and interpret the histories of the 27 men, women, and children enslaved by the Vances from 1795-1865. Discover their stories in this History Café, where Lauren May—Assistant Site Manager at the Vance Birthplace—will also explore the methods historians used to reveal clues about the lives and experiences of these individuals.
Cost: $8 for museum members and $12 for nonmembers. Some fees apply. Attendees will receive a zoom link to the talk.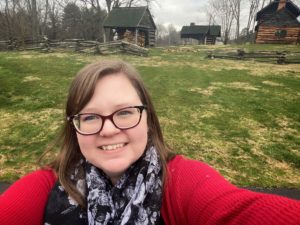 About the Presenter: Lauren May currently serves as the assistant site manager at the Vance Birthplace, a state historic site in Weaverville, NC. In this role, Lauren is responsible for crafting education programs, caring for the site's artifact collection, planning special events, and creating all social media content. Before joining the staff at the Vance Birthplace, Lauren earned her MA in Public History from North Carolina State University and her BA in History from the University of North Carolina at Chapel Hill. She has over ten years of experience interpreting North Carolina history at museums and historic sites.