Valley History Explorer Hike #4: Black Mountain (In the Oaks)
June 12, 2021 @ 9:00 am

-

12:30 pm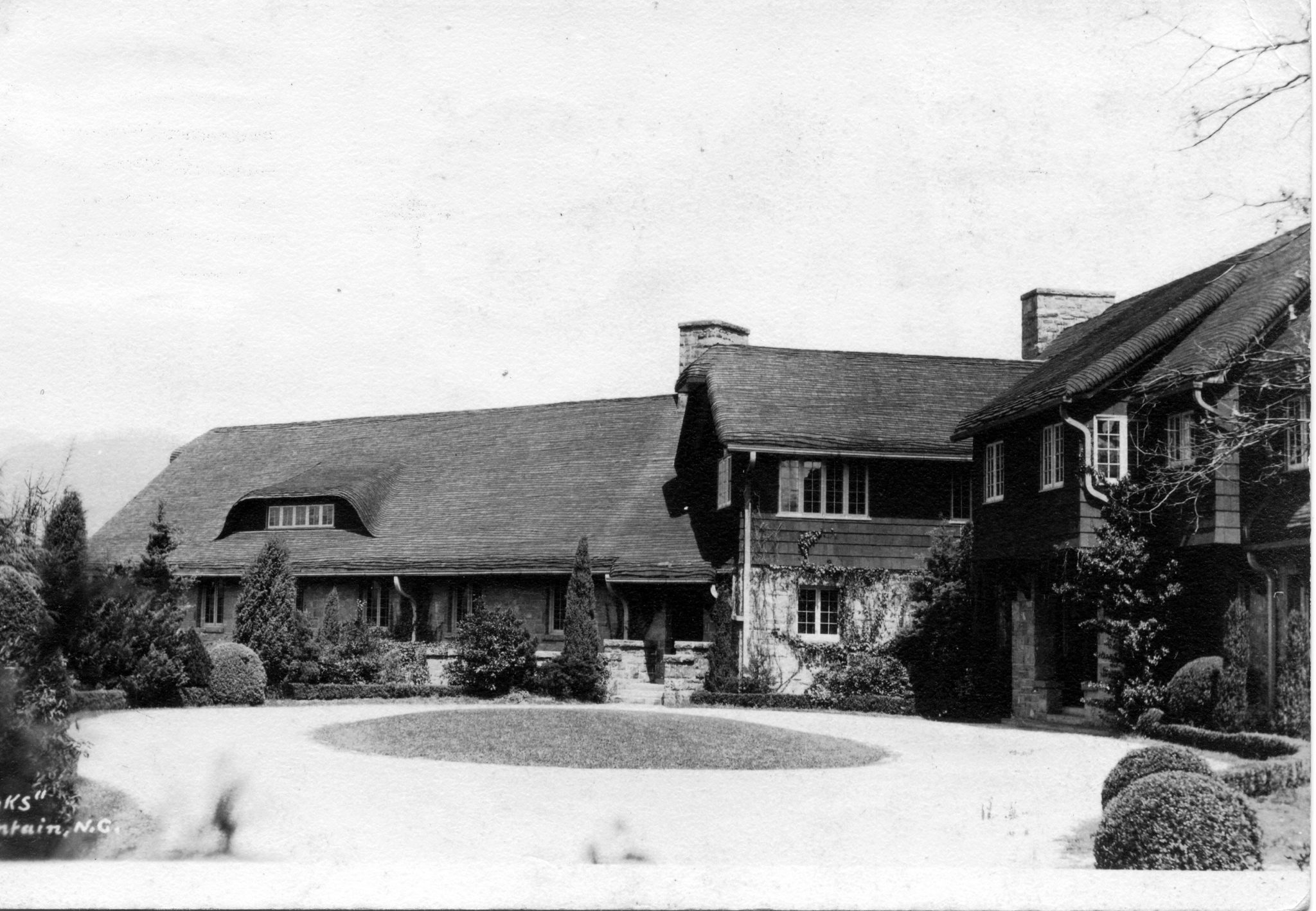 Join us for a historic tour of the Montreat College Athletic Campus, the former site on In-the-Oaks. We will take a short tour through the house and then walk the grounds of the former Terry Estate located on 89 wooded acres within the town of Black Mountain. Hike leader, Alan Edwards, will share the history of the Terry's and how they came to build In-the-Oaks, the selling of the property to the Episcopal Diocese of Western North Carolina, the second owners of the property and organizers of Camp Henry, up to Montreat College's acquisition of the estate in 2001.
Difficulty: Moderate, 2.5 miles
Note: This event has been split into two different hike times- Saturday, June 12 @ 9:00AM – 12:30PM, & Wednesday, June 16 @ 9:00AM – 12:30PM in order to keep hike group numbers low and to better adhere to evolving county and state coronavirus protocols.     
This event is sold out for 2021. The museum hikes committee is taking a waitlist for individual hikes and will attempt to add hikers as spots are available. Please direct any inquiries to svmhikes@gmail.com. 
Coronavirus Protocol: In order to follow county and state regulations concerning the coronavirus, the Swannanoa Valley Museum has created guidelines for its 2021 hikes. These guidelines and the 2021 hike schedule will continue to evolve as the COVID situation changes.  Please email svmhikes@gmail.com with any questions. 
New hike guidelines:
Sign-ins will be conducted outdoors, at the parking lot of the Black Mountain Savings Bank.

There will be no carpooling, no pickup truck / driver shuttles, and a new limited hike size.  All the series hikes have been redesigned to be either be out/back or loop hikes and the museum discourages any carpooling to the trailheads, unless with family members or trusted friends.

No one exhibiting symptoms will be allowed on the hikes.

Hikes are limited to 25 hikers (20 hikers plus leaders). 

SVM will not shuttle drivers in cars or pickup trucks as in the past.

Hikers will be required to bring a mask. Masks should be worn at the sign-in / registration table and at any time hikers are in a close group, such as at trailheads, history talks, or rest breaks.

Social distancing requested on the trails.

Series hikers have the opportunity to make up these hikes at any time in the future. If hikers do not feel comfortable taking part in hikes in 2020, this is more than understandable.