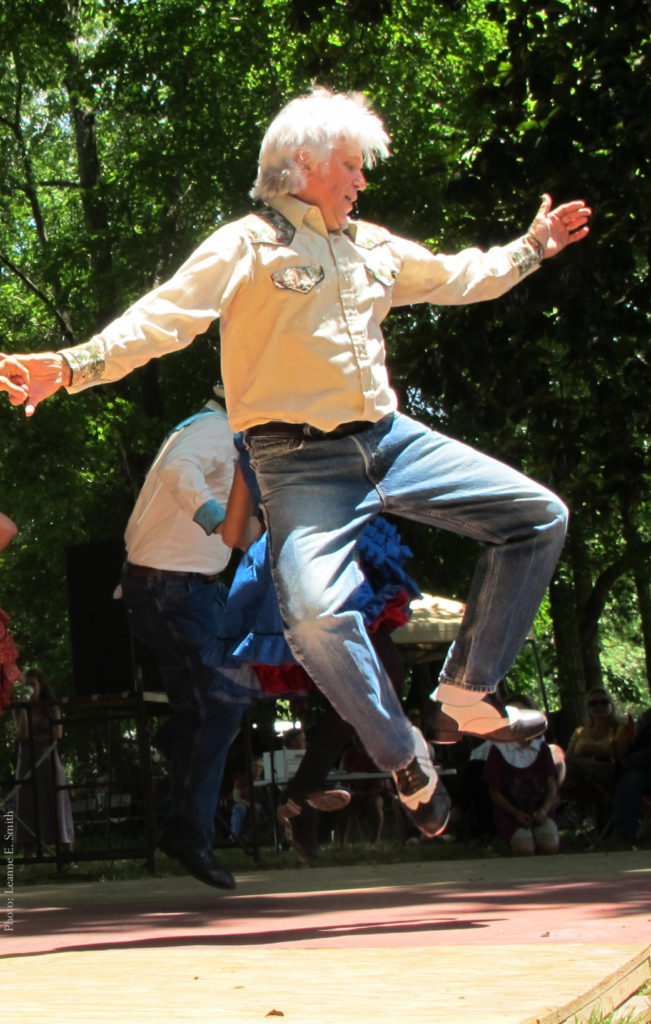 Flatfooting is a low, close-to-the floor style of dance that focuses on making rhythms that go along with the music, usually an old-time dance tune. It's really all about the sound, and most flatfooters don't do anything fancy with their arms. Participants will learn how to do basic flatfoot moves in this workshop while learning the history of one of Appalachia's deepest rooted dance forms and hearing personal anecdotes about other traditional Appalachian dancers that Rodney has had the pleasure of encountering throughout his journey.
About Rodney Sutton: Rodney Clay Sutton is a dance performer and teacher of Appalachian step dance – both flatfoot and clogging. He calls square dances and contra dances, and is a storyteller and ballad singer. Rodney offers workshops, lectures, and demonstrations catered for a range of age groups, including youth, seniors, and corporate gatherings. He is also a concert and festival producer, emcee, and stage manager. In 2019, Rodney was one of 9 folks selected to receive a first ever Folk & Traditional Arts Master Artist Fellowship from South Arts. He was able to use the monies to go to Ireland for a month in September of 2019 to study Sean Nos` dance – the Irish step-dance equivalent to flat-footing.
What to Bring: For the best flatfooting experience, please bring shoes with a low heel and flat sole (leather is best). Shoes that slide on the floor work best for flatfooting, such as men's style dress shoes.
Location: Community/Education Room in Black Mountain Public Library (105 N. Dougherty St., Black Mountain, NC 28711)
Cost: $35 for Museum Members, $45 for Non-Members. Some fees apply.
Time: 1:30pm – 3:30pm