REASON FOR LIVING IT:
DAVID NACHE (1920-2000)
Fell in love while recuperating from tuberculosis
"While his family was his life, his wife was his reason for living it."
– Asheville Citizen-Times, 09/06/2000
David Nache's parents and siblings were born in Mexico, immigrating to the United States through Laredo, Texas, in 1916. Four years later, David was born in Chicago. He studied art through his junior year of high school when he began work at Central Pattern and Foundry Company on a grinding machine. In 1942, he entered the armed forces, serving in France, Germany, and Austria, and eventually becoming a tank commander.
Right: Photo courtesy of Bonnie Nache.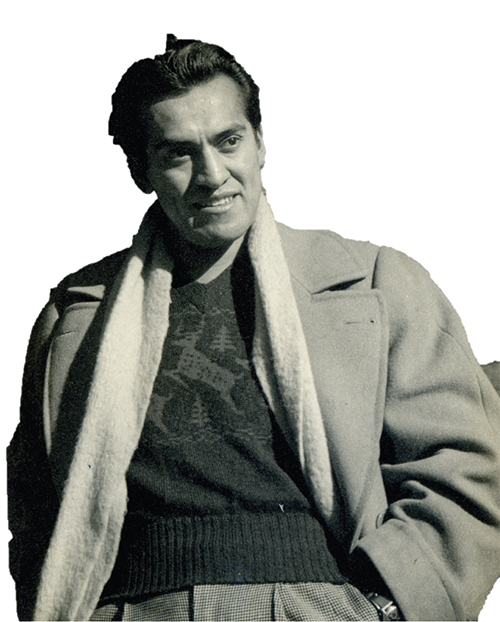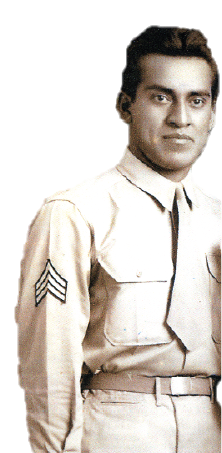 David's daughter, Bonnie, remembered him telling her the story of how he became commander:
"When they were going to teach him to drive the tank–being from Chicago he hadn't driven much–he drove it right through the guard post and everyone had to scatter and jump out of the way. So they figured they better make him a tank commander, so he wouldn't have to drive."
While in the service, Nache was inflicted with tuberculosis and, in late 1946, arrived at Moore Veteran's Hospital in Swannanoa to recuperate.
Left: Photo courtesy of Bonnie Nache.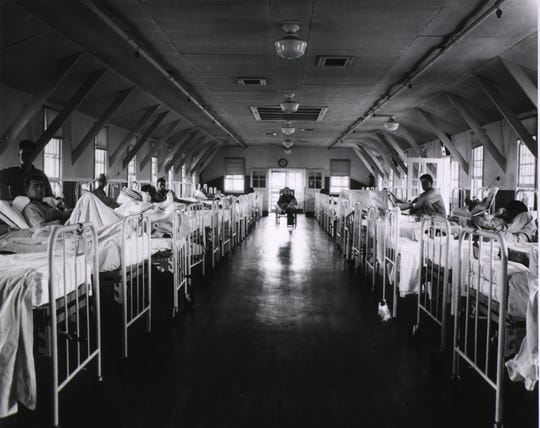 Many people, like Nache, came to the Swannanoa Valley for their health. The clean, cool mountain air was thought to be curative for tuberculosis. Dozens of private and public sanitariums, treating thousands of patients, opened in the valley in the early 20th century. By mid-century, however, an antibiotic treatment for the disease made the facilities obsolete.
Read below about two Black Mountain sanitoriums that operated in Black Mountain for the first half of the 20th century. Both were located on North Fork Road and were served at times by the same doctor- Dr. Isaac J. Archer.
Cragmont Sanitorium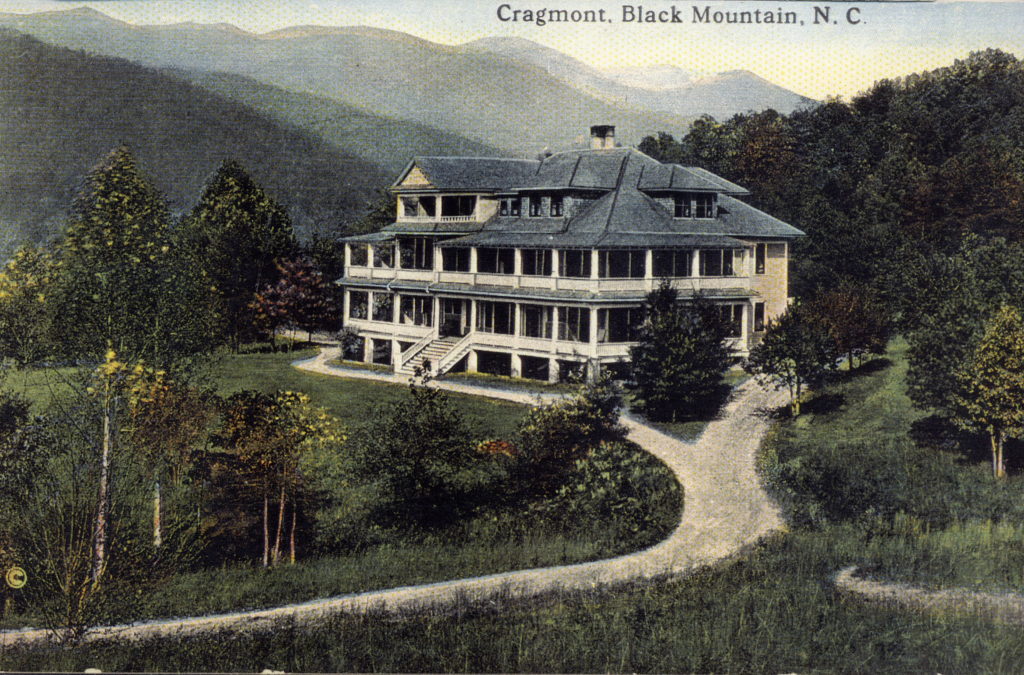 In 1905, the Harrison Mountain Air Sanatorium was incorporated by Dr. Isaac J. Archer of Black Mountain and Charles Piper and Wallace Harrison of Chicago in order to "build, construct and operate a sanatorium, to care for and treat the sick…, [and] to build and operate a hotel…." just north of the intersection of Cragmont and North Fork Road, in the present location of Cragmont Assembly. In 1916, the company officially changed their name to The Cragmont Sanatorium – though they had used the name since at least 1908 – and operated as such with Dr. Archer as director and head doctor. The company dissolved in 1945, and the land was sold to the assembly. The building pictured above was demolished and a new building erected on the same site in 1979 for use by the assembly's conference center.
Royal League Sanitorium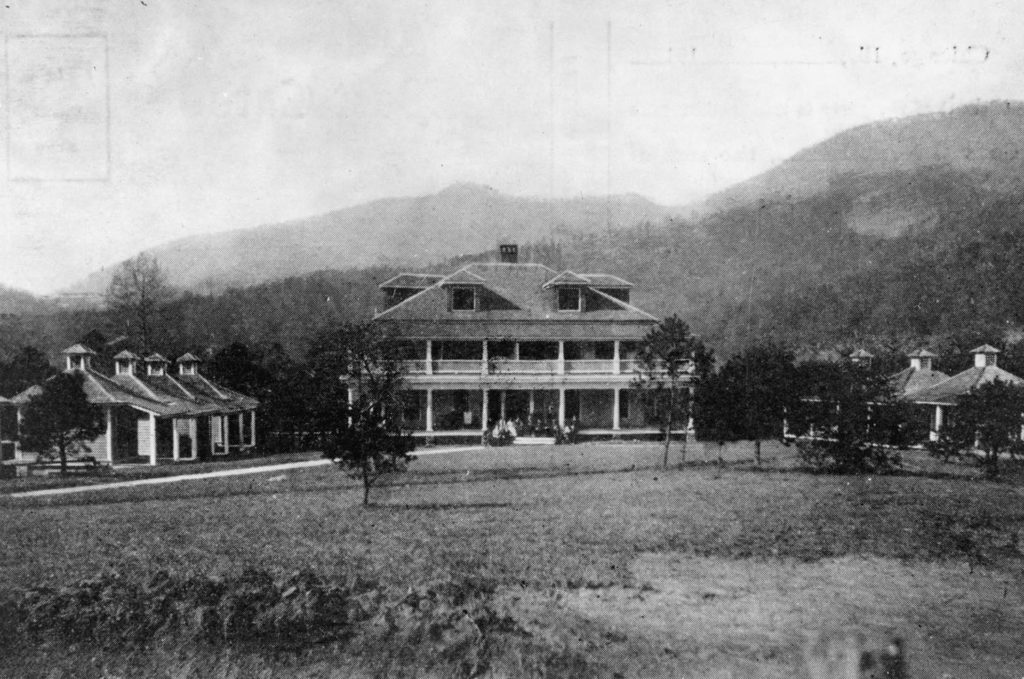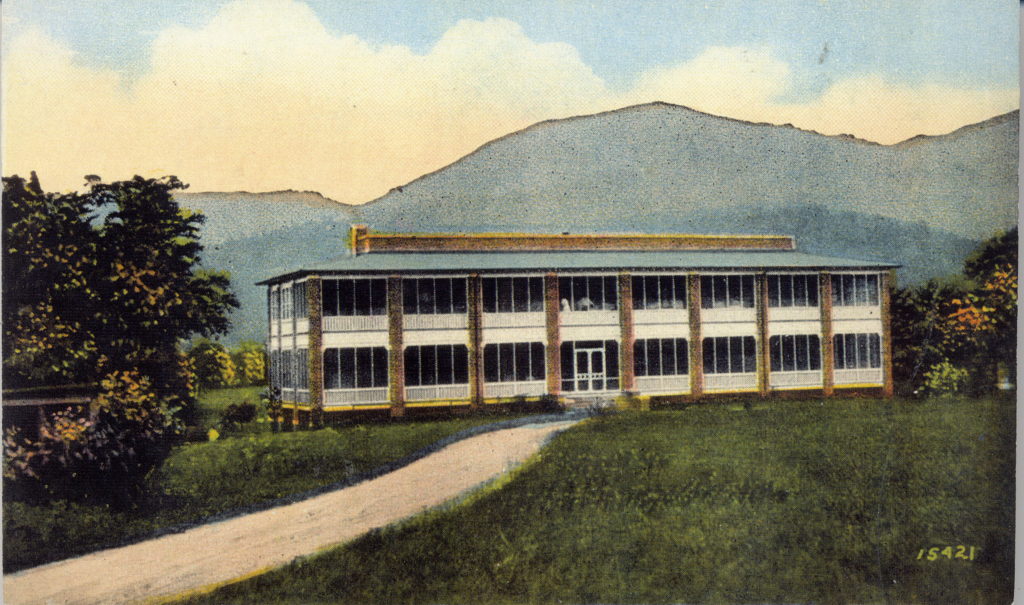 In 1904, Dr. Isaac J. Archer was sent by "The Fellowship Association of the Royal League," a corporation of Chicago, to establish a sanitorium on land recently purchased by the League in Black Mountain. The original sanitorium burned down in the winter of 1919, and a new brick structure was constructed to take its place. The sanitorium closed ca 1945. The land was bought by the A.M.E. Zion Church and now operates as Camp Dorothy Walls Conference Center. The 1919 Sanitorium building still stands on the Dorothy Walls campus.
While recovering, David met a local woman–Elsie Virginia Kerlee–who was working with the American Red Cross at the hospital. Though Elsie was engaged to be married to a local boy, she and David fell madly in love. Elsie broke off her engagement and began courting David–a bit of a scandal at the time, especially as David was a first-generation immigrant and a native of Chicago transplated in the South.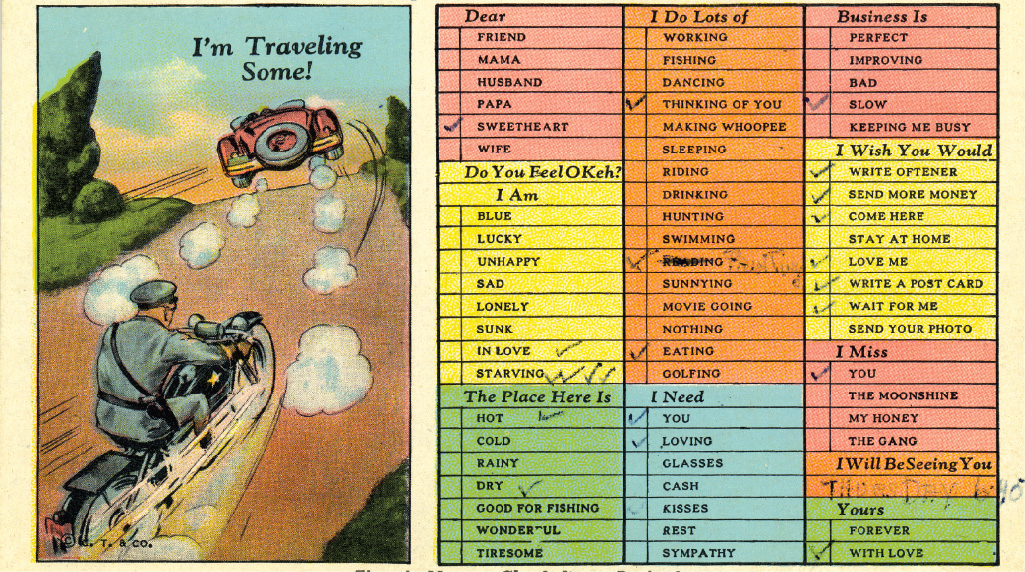 David's Letters to Elsie
June 13, 1947
"Today or Monday I'm supposed to take an X-ray and this one better be good for if it's good I shall graduate to the upper classes. Do keep your toes crossed for me. If it's good…perhaps if you like, we could make up for that vacation of yours…but not climbing mountains."
June 23, 1947
"I'm still waiting to take that X-ray and they certainly are late with it and this suspense, it's terrible."
June 28, 1947
"I believe I told you about the X-ray. Thirty more days here…so says the doctor and I guess he's the boss. I certainly don't want to rush them like I did last year."
July 26, 1948
"It still feels funny to go where you please and do what you please after all that time in the army and in a hospital. Hard to believe."
The couple married in Black Mountain on August 7, 1948. David and Elsie had five children and built a home on family land in the North Fork Valley. David sang in the Methodist Church choir and continued his artistic pursuits, working as a professional photographer and painting in his spare time.