We invite you to enjoy our summer Historical Documentary Series. From May to August, we will bring you short, historic documentaries on local and regional topics produced by the award-winning media center Appalshop. From quilting and ballad-singing to experiences of war, this summer's selection presents a variety of topics for those curious to learn more about Western North Carolina's culture and history, as well as broader Appalachian cultural traditions.
At the beginning of each screening, museum representatives will introduce the film and contextualize its themes with Swannanoa Valley and Western North Carolina history. Afterwards there will be a short discussion about the film and its relevance to contemporary Appalachia.
The third Thursday of each month, from 5:30pm to 6:30pm.
These events are free. However, seating is limited so we ask that attendees RSVP in advance through the individual event pages below.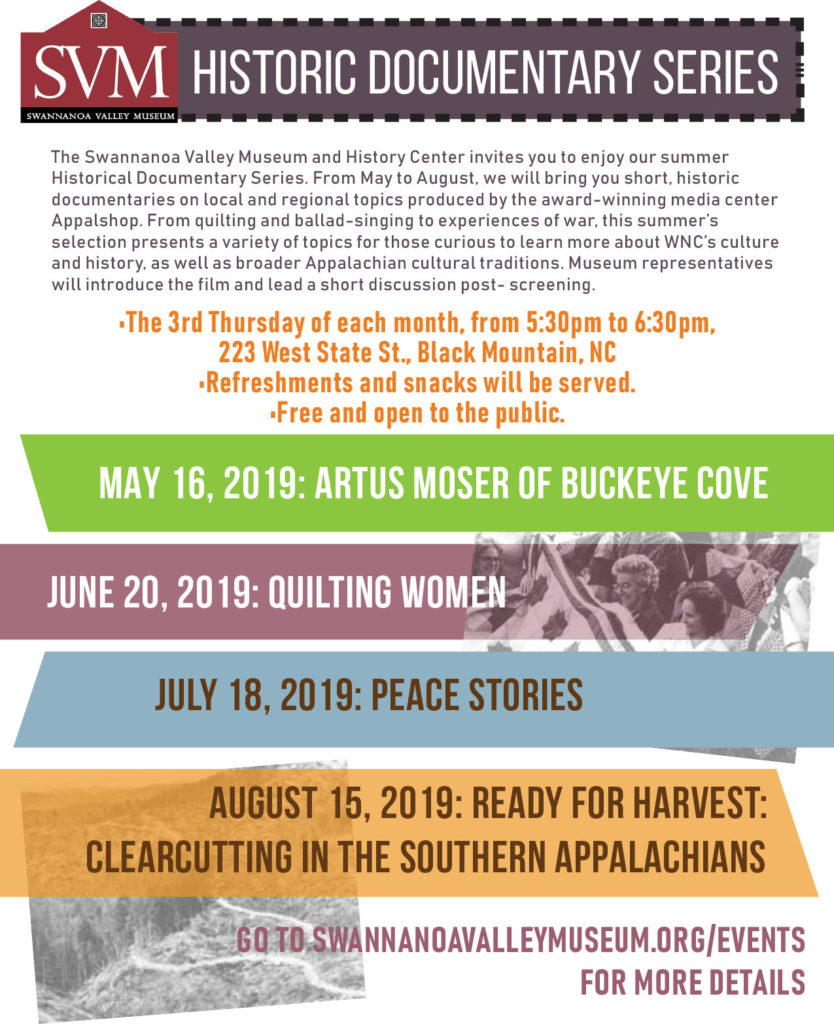 2019 Schedule: 
May 16th: Artus Moser of Buckeye Cove
August 15th: Ready for Harvest: Clearcutting in the Southern Appalachians