To celebrate the opening of the museum's traveling exhibit River Cane Renaissance, Cherokee basket maker Ramona Lossie will demonstrate traditional river cane basket making to visitors at the Swannanoa Valley Museum.
This demonstration is FREE and open to the public. Attendees may RSVP if they wish, or simply drop by at their convenience.
This event is made possible through the generous sponsorship of Jack Ross and Amy Jane Lynch.
Basket Weaving Demonstration
Where: Swannanoa Valley Museum & History Center, 223 West State Street, Black Mountain, NC 28711
When: 1:00pm-3:30pm
Cost: FREE
Please also join us for a reception at the museum with wine and snacks from 5-7pm.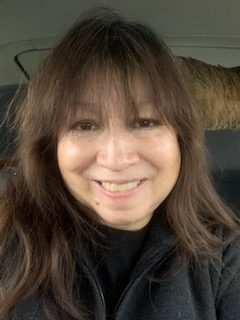 Learn more about Roman Lossie:
My name is Ramona Lossie, I'm a member of the Eastern Band of Cherokee. I've been weaving baskets since my early 20's. I learned the art of weaving from a very young age from my mother and grandmother who learned from their elders. I'm most known for my single and double weave baskets, both in traditional and contemporary style. I use only natural materials and dyes which I harvest myself. I've also won many awards throughout the years competing alongside many other amazing artists. I have passed on the art of basket weaving to my two daughters who will pass on these traditions to future generations. I've also taught classes to our people to learn these traditions of weaving and harvesting so that the old way of basket weaving stays present in the future.