Workshop 1: Introduction to Appalachian Ballad Singing
March 7, 2020 @ 1:00 pm

-

3:30 pm

$30 – $35
Come enjoy a workshop on Southern Appalachian ballads, or "story songs," brought over from the British-Isles and passed through oral tradition in the Southern Mountains. Ballad singer Saro Lynch-Thomason will share some of her favorite ballads from Western North Carolina, Kentucky, and West Virginia. The songs covered will include tales of enchanted boars, valiant women sailors, and (of course) romantic tragedy! Saro will teach these songs in a sing-and-repeat (or, "knee to knee") fashion accessible to all levels of singers while exploring the history and folklore surrounding each song. All attendees will be provided with print-outs of lyrics and recordings of the songs learned.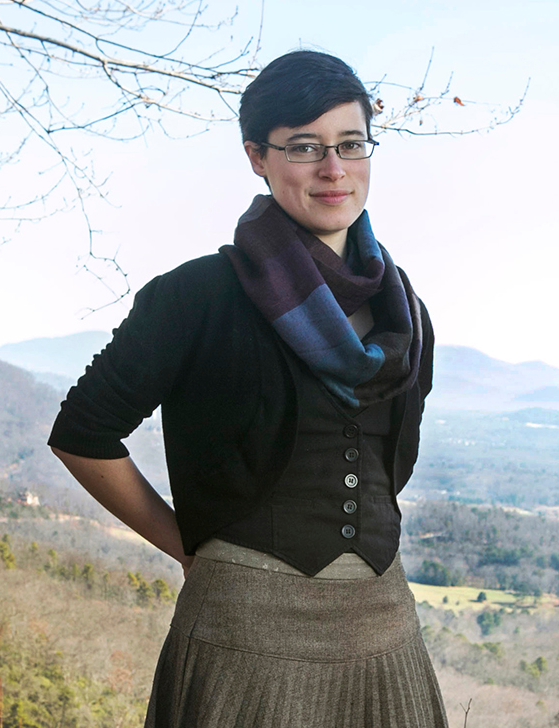 Instructor: Saro Lynch-Thomason
Saro Lynch-Thomason is a ballad singer, folklorist, documentarian, and illustrator from Asheville, NC. She received her MA in Appalachian Studies from East Tennessee State University in 2018, and her Certificate in Documentary Studies from Duke University in 2016. She has studied Appalachian song traditions for over a decade, and has conducted numerous workshops and performances on Appalachian ballad singing, hollering traditions, group songs, and regional folklore. Venues in which she has performed include the Berea College, Davidson College, Mars Hill University, Pinewoods Traditional Music Camp (Plymouth, MA), and the Carolina Mountains Literary Festival. She is the executive producer of the compilation album "Blair Pathways: A Musical Exploration of America's Largest Labor Uprising."
Saro's Website: www.sarosings.com
Cancellation Policies
Cancellation by the Swannanoa Valley Museum: If a class needs to be cancelled because it 1) does not meet the minimum number of registrants or because of 2) inclement weather, attendees will be notified at least 24 hours in advance. Cancelled workshops will be rescheduled. 
Cancellation by Student: Cancellations with one week's notice or more will be reimbursed, but registration fees will not be reimbursed for cancellations within 6 days of the class. If an attendee does not show up and does not give notice, registration fees will be treated as a donation to the museum.