Swannanoa Valley Rim Hike #9: Buckner's Knob
September 19 @ 8:00 am

-

2:30 pm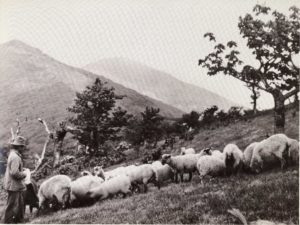 Buckner's Knob was the original name given to today's Craggy Pinnacle, named after the Buckner family, one of the early families to settle on the Barnardsville side of the Craggies. The Flats of Craggy were the spot where the boys from North Fork side of the Craggies and those from the Barnardsville side would meet for baseball games and campouts. The flats were much more open then due to the grazing of cattle and sheep for many years. This 3.5-mile, moderate hike begins at Craggy Pinnacle parking lot and extends to Craggy picnic area at Bearpen Gap.
Difficulty: Moderate, 3.5 miles
Note: This hike is part of a series, which will go on sale January 2, 2020. Hikers who wish to register for individual hikes may add their name to the waitlist by sending an email to svmhikes@gmail.com. Additional spaces for individual hikers on the waitlist may open up if a full series hiker cancels their registration.