Swannanoa Valley Rim Hike #11: Garden of Eden
November 21 @ 8:00 am

-

3:00 pm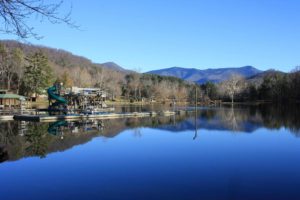 Join the museum for the final hike of the Swannanoa Rim Hike Series to "Garden of Eden." This rocky mountaintop is located one mile northwest of Lake Eden on the Swannanoa Rim. In the summer months its rocky top was famous for its sunning serpents (rattlesnakes and copperheads) and it why this segment of the rim is hiked in the winter. This loop hike begins at Camp Rockmont for Boys climbs to Cedar Cliff and the Garden of Eden and returns to Rockmont.
Difficulty: Strenuous, 5 miles
Note: This hike is part of a series, which goes on sale January 2, 2020. Hikers who wish to register for individual hikes may add their name to the waitlist by sending an email to svmhikes@gmail.com. Additional spaces for individual hikers on the waitlist may open up if a full series hiker cancels their registration.