Annual Rummage Sale Fundraiser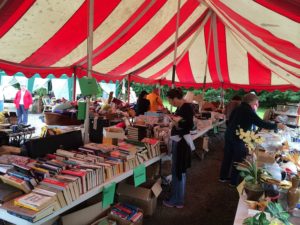 Donate to the Museum's annual Rummage Sale today! To donate items please contact Yolanda Smith at (828) 669-1679 or chicgrandma96@yahoo.com. Please do not bring donations to the museum. Gently-used household goods, kitchen items, collectibles, books, children's toys, and small items of furniture are appreciated. The museum is unable to accept donations of large furniture, clothing or electronics. Donors will receive a tax receipt. We can arrange pick up for bulky items.
Support the museum by visiting our Rummage Sale! Friday, October 22nd and Saturday, October 23rd. Details on times and location forthcoming.