Book Club: Whistling Woman
April 20 @ 11:30 am

-

12:30 pm

Free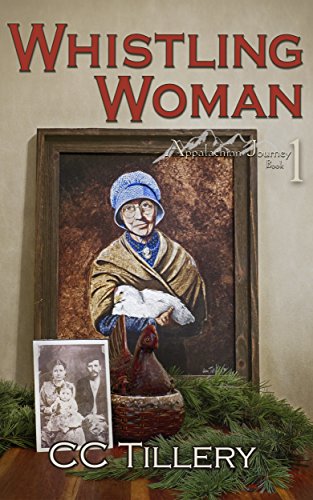 From the authors: A whistling woman and a crowing hen never come to a very good end…or so the saying goes. There are a couple of interpretations for the saying itself but we chose to go with the most common one; be who you're meant to be. In other words, march to your own drummer. That's what we feel our Great-aunt Bessie did. Rather than worrying what other people would think of her, she lived her life as she saw fit. Bessie is the main character of our book, Whistling Woman. We were lucky enough to know her when we were kids and blessed to have her and her stories in our life. The book focuses on her late teens/early twenties, a time when she made some of the most important decisions of her young life. Part fact, part fiction, it incorporates the history and folklore of the western North Carolina mountains, the beliefs and medicinal practices of the Cherokee, and many of the stories we grew up hearing.
COPIES OF WHISTLING WOMAN ARE AVAILABLE TO BOOK CLUB MEMBERS AT A GENEROUS DISCOUNT. Please contact Christy French at cctillery@yahoo.com to purchase your copy!
This event will be hosted by Cyndi Tillery Hodges and Christy Tillery French, the sisters behind the pen name C.C. Tillery.