Appalachian Experience: Blair Mountain: America's Largest Labor Uprising (online)
September 13 @ 6:30 pm

-

7:45 pm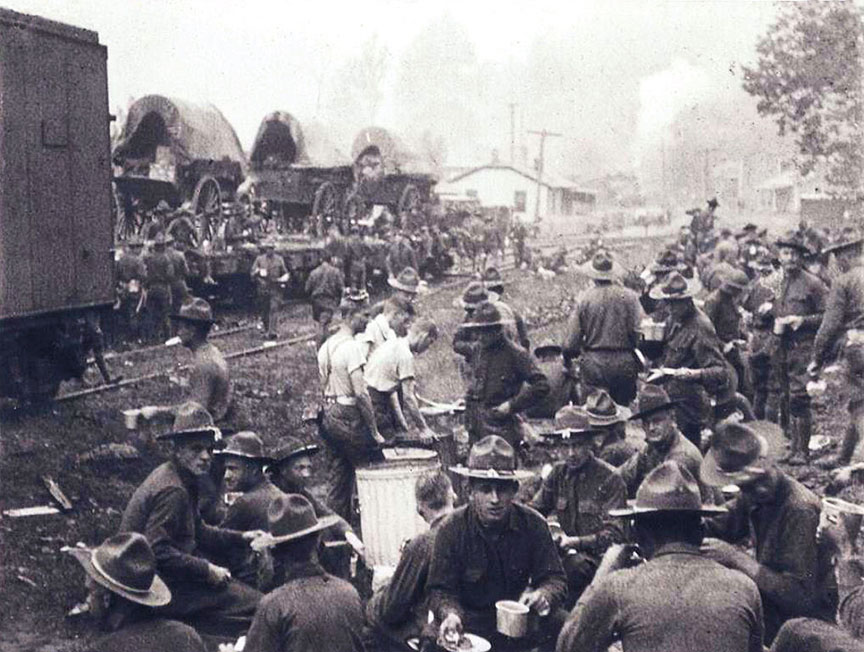 The fall of 1921 marks the 100-year anniversary of the Battle of Blair Mountain, the largest armed uprising in United States history since the Civil War. The uprising was led by 10,000 coal miners and their supporters seeking unionization and better working conditions- aims which the rebels had been attempting to accomplish in the coal fields for 20 years. The battle, which lasted five days, prompted the deployment of the West Virginia National Guard as well as the United States Air Force. Even President Warren G. Harding issued statements demanding that the revolt end. What events prompted such a mass uprising, and what is its legacy today? In this presentation, Saro Lynch-Thomason will explore the history of the West Virginia coal wars and the Battle of Blair Mountain, incorporating songs and music from mine wars history along the way.
Cost: $8 for museum members and $12 for nonmembers. Some fees apply. All registrants will receive a zoom link to the event.

About the Presenter: Saro Lynch-Thomason is a ballad singer, song writer, folklorist, documentarian, and illustrator from Asheville, North Carolina. Her passion for traditional music, people's struggles and Appalachian traditions calls her to perform, teach and produce media that tell the stories and songs of America's social history. Her multi-media projects include the CD Blair Mountain: A Musical Exploration of America's Largest Labor Uprising, her solo album Vessel featuring unaccompanied ballad singing; and Lone Mountain, the first-ever children's book about the national tragedy of mountaintop removal mining. Saro holds an M.A. in Appalachian Studies, a Certificate in Documentary Studies, and serves as the events coordinator for the Swananoa Valley Museum & History Center.