WNC History Café: Black Mountain College in the Community (online)
September 27 @ 10:30 am

-

11:45 am
One of the most common misconceptions of Black Mountain College is that it was a "city on a hill," a college campus divorced from its surroundings, with few if any interactions with its neighbors. On the one hand, this is understandable. The college's radical curriculum, early racial integration, and liberal takes on gender and sexuality fostered distrust and fear among some of its neighbors who kept their distance. On the other hand, argues Professor David Silver, this is simply not true. As his nearly ten years of research and writing about the farm at Black Mountain College reveals, the college established and sustained countless collaborations with community partners and organizations across the area. In this talk, Dr. Silver traces and highlights multiple collaborations between Black Mountain College and its neighbors, including John and Claudia McGraw, of Black Mountain, and BC Brown, of Oteen. He also showcases some of the college's sustained collaborations with local organizations, including the Asheville Farm School and the Swannanoa Test Farm. This talk, which features glorious photographs and documents from the Black Mountain College Collection at the Western Regional Archives, seeks to re-think the college's relationship with its surrounding communities.
Cost: $8 for museum members and $12 for nonmembers. Some fees apply. Attendees will receive a zoom link to the talk.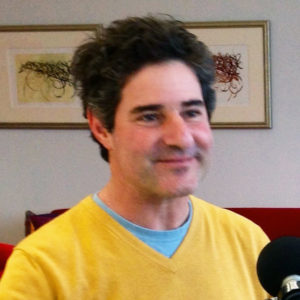 About the Presenter: David Silver is an associate professor of Environmental Studies and Urban Agriculture at the University of San Francisco.