History Cafe Webinar: ᏚᏗᏱᏧᎾᏕᎶᏆᏍᏗᎢ ᎤᏂᏃᎮᎸᏅᎢ – Stories of the Snowbird Day School.
May 18, 2020 @ 10:30 am

-

11:30 am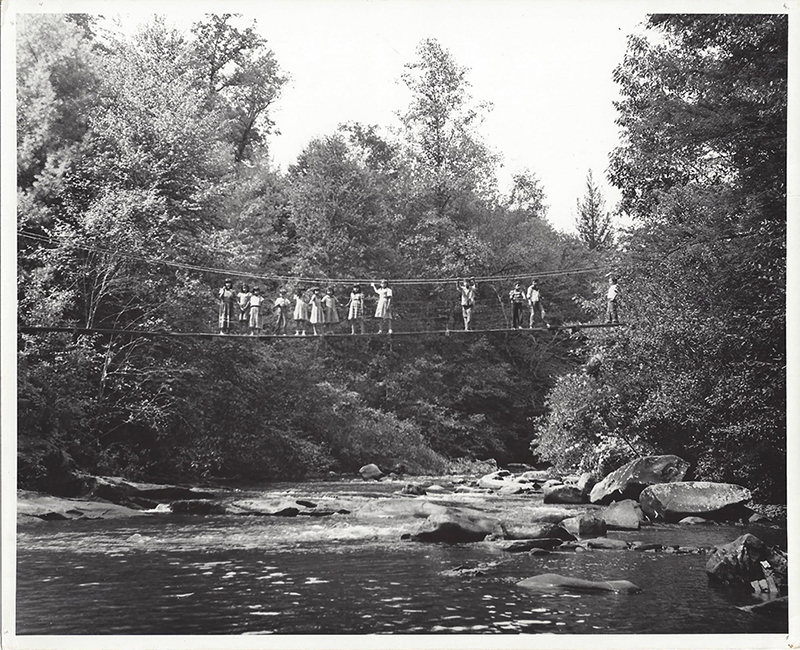 In this hour-long webinar, UNCA professor Trey Adcock will explore the history of the Snowbird Day School, a federally run school for Cherokee students in WNC, and discuss efforts to preserve the stories and experiences of the school's former students. 
The Snowbird Day School evolved from Quaker-led initiatives in the late 19th century to educate young Cherokee Indians living in Tuti yi, a Native community in Graham County, Western North Carolina. By the early 20th century, the school was administered by the federal government via the Bureau of Indian Affairs, and as with most federally-run schools for Native students, it sought to assimilate Indian youth into white, Anglophone culture. Over the course of nearly seven decades, an estimated 550 students attended the school before it was closed in 1963 due to federal desegregation efforts.
Trey Adcock, Associate Professor and Chair of Interdisciplinary Studies at UNC Asheville, will be presenting a publicly engaged project he has been working on entitled  ᏚᏗᏱᏧᎾᏕᎶᏆᏍᏗᎢ ᎤᏂᏃᎮᎸᏅᎢ ("Tuti Tsunadelogwasdi Uninohelv") or Stories of the Snowbird Day School. This project seeks to preserve the historical artifacts, language and stories of the students who attended the school. Tuti yi, "Snowbird," is one of the communities that make up the Eastern Band of Cherokee Indians. Trey will provide an overview of the project, the materials collected and a historical overview of the school through photographs and oral histories.
About the Webinar: This webinar will take place via Zoom conference. Registrants will receive a link to the event several days beforehand. Use of Zoom is free and does not require an account for participation.
Cost: $2.50 for museum members and students with ID. Nonmembers may pay $5. Attendees must register in advance to attend. 
About History Cafe
Ever wonder how Asheville came to get its drinking water from Black Mountain? What slavery looked like in western North Carolina (Yes, there were enslaved people here.)? How wagons, stagecoaches, and trains made it up the steep grade from Old Fort into Ridgecrest? Come to the Swannanoa Valley Museum & History Center one monday a month at 10:30am for a discussion about local history. Come start off your morning getting to know our region a little better!
Designed for adults and modeled after the popular Science Cafes taking place across the nation, Swannanoa Valley Museum & History Center's monthly History Cafe offers lectures and workshops led by local experts and researchers on regional history topics. These hour-long meet-ups engage the many stories that have shaped our southern Appalachian community as a place — from geological changes to native histories, musical innovations, pioneer experiences, and labor struggles — and will end with informal discussion bringing our shared history into context with contemporary issues.