Valley History Explorer Hike #2: Leader's Choice (Kitsuma)
April 9 @ 9:00 am

-

1:00 pm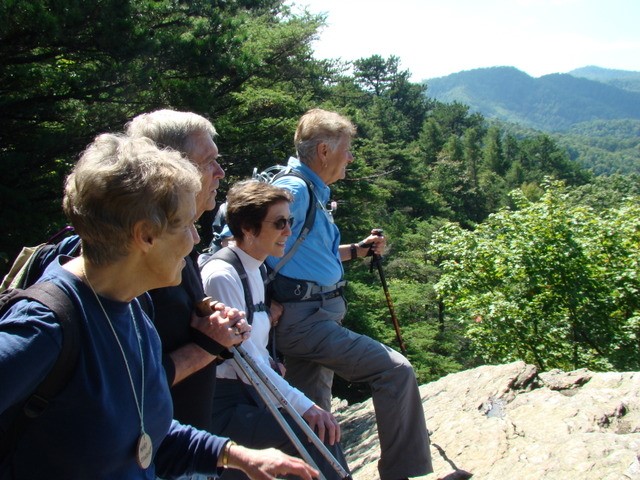 This hike will follow the Kitsuma Trail to a viewpoint boasting sweeping vistas of the Swannanoa Valley, including a breathtaking view of Mt. Mitchell, which is visible on clear days. Today, Ridgecrest is best known as the home of the Lifeway Ridgecrest Conference Center. The conference center was first founded as the Southern Baptist Assembly by Dr. Bernard Washington Spilman in 1907. The center is marked by a large white cross, which is visible as drivers heading west on I-40 crest the top of the Blue Ridge on their way up from Old Fort.
Difficulty:  Moderate, 2.5 miles
Note: This hike is part of a series, which goes on sale January 3, 2022. Learn more here. 
Updated Coronavirus Protocol:
Due to the very high percentage of fully vaccinated people on our hikes, in 2022 we will be returning to our customary hike route and transportation plans. Depending on the location, carpooling may be recommended in some instances. **If you are uncomfortable with these arrangements, please let the hike committee know at svmhikes@gmail.com and your credits will be reserved for future hikes.**'
We will observe the following hiking procedures due to COVID:
Please bring a mask to the event to use during carpooling.

No one who is sick, running a fever or potentially exposed to COVID should attend

If not vaccinated, masks should be worn in all group settings like sign-in and congregation




times.

Social distancing while on the trails is recommended