Swannanoa Valley Rim Hike #11: Garden of Eden
November 13, 2021 @ 8:00 am

-

3:00 pm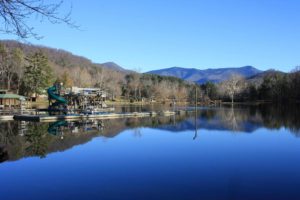 Join the museum for the final hike of the Swannanoa Rim Hike Series to "Garden of Eden." This rocky mountaintop is located one mile northwest of Lake Eden on the Swannanoa Rim. In the summer months its rocky top was famous for its sunning serpents (rattlesnakes and copperheads) and it why this segment of the rim is hiked in the winter. This loop hike begins at Camp Rockmont for Boys climbs to Cedar Cliff and the Garden of Eden and returns to Rockmont.
Difficulty:  Strenuous, 8 miles   
This event is sold out for 2021. The museum hikes committee is taking a waitlist for individual hikes and will attempt to add hikers as spots are available. Please direct any inquiries to svmhikes@gmail.com.    

Updated Coronavirus Protocol:
Due to the very high percentage of fully vaccinated people on our hikes and the relaxed COVID guidelines, we will be returning to our customary hike route and transportation plans. We will now be doing one-way hikes that will require a short carpool/driver shuttle system. People in the shuttle cars should mask up and leave some windows open. **If you are uncomfortable with these arrangements, please let the hike committee know at svmhikes@gmail.com and your credits will be reserved for future hikes.** 
We will observe the following hiking procedures due to COVID:
Please bring a mask to the event to use during carpooling.

No one who is sick or running a fever should attend

If not vaccinated, masks should be worn in all group settings like sign-in and congregation




times.

Social distancing while on the trails is recommended.