Book Club Webinar: Whistling Woman
April 20, 2020 @ 11:30 am

-

12:30 pm

Free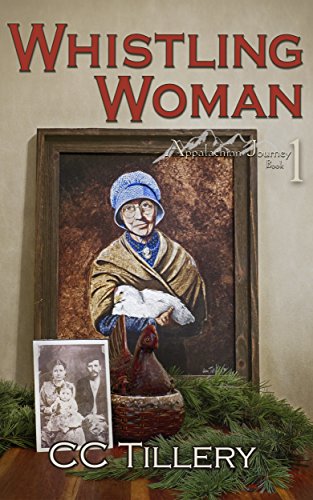 Join us Monday, April 20th for our webinar Book Club presentation and discussion on Whistling Woman by C.C. Tillery! Cyndi and Christy, the Tillery Sisters, will talk about researching their great-aunt Bessie Daniels and lead a discussion on the book with attendees. The museum will be hosting this event via Zoom video conference (think Skype or Google hangouts- but free, and no account needed).
Ebook versions of Whistling Woman are available on Amazon and can be purchased here. 
To attend, RSVP below.  The museum will send instructions ahead of time to help attendees utilize the Zoom application. 
"In the waning years of the 19th century, Bessie Daniels grows up in the small town of Hot Springs in western North Carolina. Secure in the love of her father, resistant to her mother's desire that she be a proper Southern belle, Bessie is determined to forge her own way in life. Or, as her Cherokee great-grandmother Elisi puts it, a whistling woman.
Life, however, has a few surprises for her. First, there's Papa carrying home a dead man, which seems to invite Death for an extended visit in their home. And shortly before she graduates from Dorland Institute, there's another death, this one closer to her heart. But Death isn't through with her yet. Proving another of Elisi's sayings, death comes in threes, It strikes again, taking someone Bessie has recently learned to appreciate and cherish, leaving her to struggle with a family that's threatening to come apart at the seams.
Even her beloved Papa seems to be turning into another person, someone Bessie disagrees with more often than not, and someone she isn't even sure she can continue to love, much less idolize as she had during her childhood.
And when Papa makes a decision that costs the life of a new friend, the course of Bessie's heart is changed forever."
From the authors: A whistling woman and a crowing hen never come to a very good end…or so the saying goes. There are a couple of interpretations for the saying itself but we chose to go with the most common one; be who you're meant to be. In other words, march to your own drummer. That's what we feel our Great-aunt Bessie did. Rather than worrying what other people would think of her, she lived her life as she saw fit. Bessie is the main character of our book, Whistling Woman. We were lucky enough to know her when we were kids and blessed to have her and her stories in our life. The book focuses on her late teens/early twenties, a time when she made some of the most important decisions of her young life. Part fact, part fiction, it incorporates the history and folklore of the western North Carolina mountains, the beliefs and medicinal practices of the Cherokee, and many of the stories we grew up hearing.
View the C.C. Tillery website here.